Posts Tagged 'tilt up'
We designed & built a rebar tying jig to save our backs and aid in quality control as we tie a gazillion intersects…
Here are some picts of us building it and putting it to use.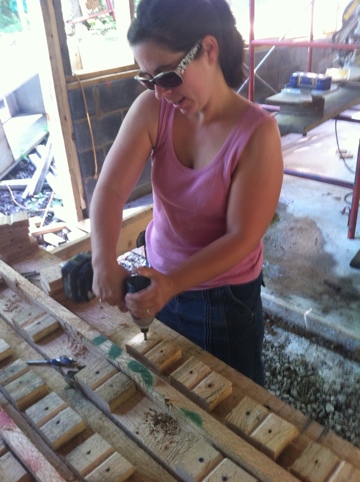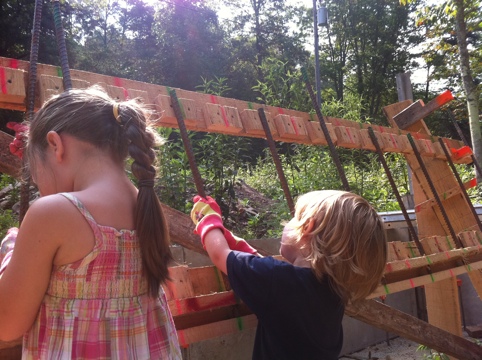 Today, I met with a structural engineer who specializes in concrete. He has over 30 years experience and was confident regarding our build.
He commented on how prime a building location it was. (down to the soil composition)
It's nice to have that in the works.
The test wall is a resounding success
22 days ago I setup and poured a 5'X9 test wall. I stood that wall up today and here is the result:

Our local readymix plant of choice came through with a recomendation for two structural engineers in my local area. I emailed the one that wasn't going to funnel the money out of the area to a major holding corporation. I received a response about 24 hours later and will plan to meet later in the week. I am guardedly optimistic.
well it was just another day at the office for me today before my second job started (building the castle).
I had to return a couple parts we didn't need for our 200 amp service, and then I had to replace a hose that sprung a leak on the tractor. I managed to get the rest of the trench dug for the entrance cable. So next it is on to setting the power pedestal and then calling the power company to activate service. hoping to wrap that midday Friday.
Did I mention we really need a structural engineer
ABOUT
an open (owner build) project
December 2023
S
M
T
W
T
F
S
1
2
3
4
5
6
7
8
9
10
11
12
13
14
15
16
17
18
19
20
21
22
23
24
25
26
27
28
29
30
31
>